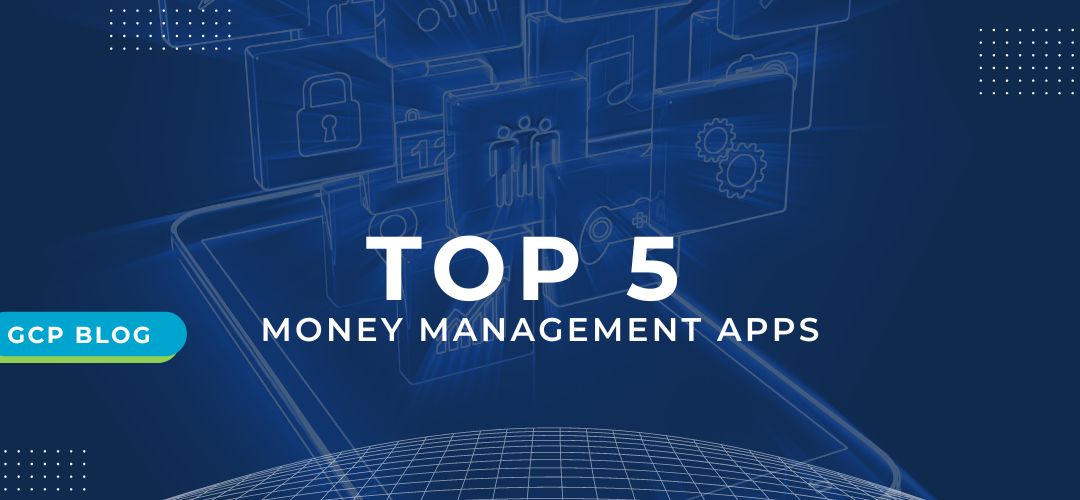 Top 5 Money Management Apps
Blog Written by: Global CreditPros
Budgeting is a very daunting task for some people. It's a good thing that there are apps that can help individuals turn this tedious chore into an easy process. Some apps can link to your accounts and credit card and tracks your transactions. Some apps categorize your transactions for easier tracking and review. If you want to organize your finances and start saving money, here are 5 money management apps that can help you achieve these goals.
MINT (Free)
This app helps you by automatically categorizing your expenses and giving you an overview of your income, expenses, and savings.
It allows you to link your credit cards and bank accounts. It helps you keep track of large transactions and fees through notifications.
On top of letting you create savings goals, it also reminds the user of upcoming bills and possible bank fees.
EMPOWER (Free)
This app gives you a detailed overview into your financial standing with the help of its tools. These tools let you create savings and emergency funds, keep track of your income and spending, and allows you to track your net worth.
Its multiplatform function allows you to switch between your mobile phone to your personal computer for ease of use.
It allows you to link your credit cards and bank accounts which will give you a better understanding of your finances.
The features of this app also focus on both long and short-term financial goals.
GOODBUDGET (Free Version)
This app allows you to create digital envelopes that will help you in organizing your expenses.
The free version of this app allows you to create 20 digital envelopes while the paid version give unlimited digital envelopes. Take note that the 20 digital envelopes are more than sufficient for someone who is just starting to budget.
It is a multiplatform app that allows you to view and work on your envelopes both on mobile and desktop.
A good app for those who wants to start organizing and tracking their different expenses.
4. HONEYDUE (Free)
This money management app is good for couples as it allows them to view each other's bank accounts and credit cards. Additionally, if each partner wants to limit what the other can view, they can do so as well.
This allows the couple to get an overview of their finances in one glance.
As stated, this app allows credit cards and bank accounts to be linked for both people.
The couple can also customize the categories in which their different expenses will fall under.
This app is very helpful for people in relationships as it allows them transparency in their cash flow and spending, and allows them to coordinate their bills.
A monthly spending limit for each category can be set up. Corresponding alerts can also be created when one or both partners are close to reaching the limit.
POCKETGUARD (Free Version)
This app is straight-to-point when it comes to presenting your income, bills, and savings.
This app will help keep you from spending way too much on unnecessary things by giving an overview on which expenses are taking up most of your income with the use of a customizable pie chart.
The paid version of this app allows you to track your cash flow and create your own categories. This shows you how much you have to save and/or spend after taking care of your monthly budget, bills, and savings goals.
Finding a money management/budgeting app can make the difference. Take control of your spending so you can set better financial goals and investments.